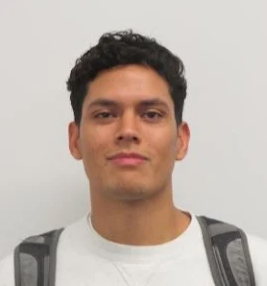 Hello! I recently graduated from CUNY Queens College where I dabbled with Computer Science and Mathematics. I work on things related to machine learning, deep learning, and natural langauge processing. In the past, I've worked on using language models for educational applications. Recently, I was a Student Researcher at Google. Here is my resume.
Joined Google as a Student Researcher.
Graduated from CUNY Queens College.
Joined The Santa Fe Institute as an undergraduate researcher.
Automatic Generation of Distractors for Fill-in-the-Blank Exercises with Round-Trip Neural Machine Translation.
Subhadarshi Panda, Frank Palma Gomez, Michael Flor, and Alla Rozovskaya
Proceedings of the 60th Annual Meeting of the Association for Computational Linguistics: Student Research Workshop.
Paper
Societies within peace systems avoid war and build positive intergroup relationships
Douglas P. Fry, Geneviève Souillac, Larry Liebovitch, Peter T. Coleman, Kane Agan, Elliot Nicholson-Cox, Dani Mason, Frank Palma Gomez, Susie Strauss
Humanities and Social Sciences Communications 2021